8 ASIAN MODELS CHANGING THE FACE OF FASHION
Categories:
Other Brands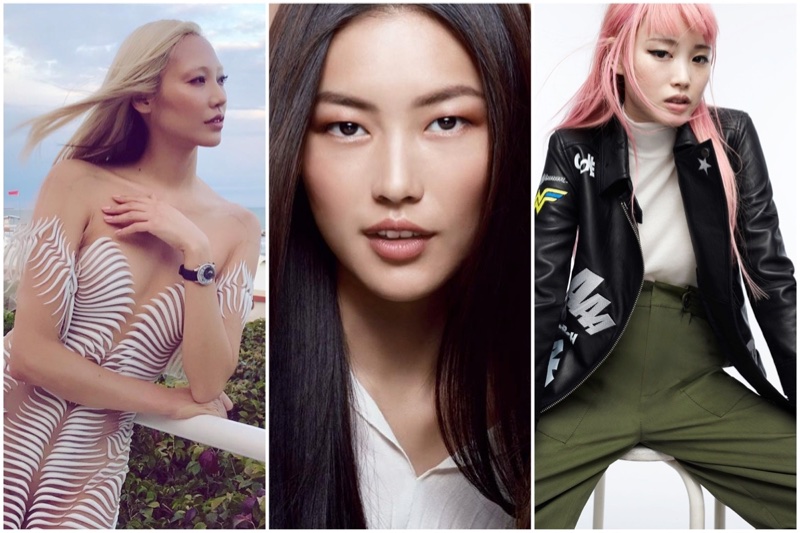 Asian Models Changing Fashion–In the past decade, fashion has moved to embrace East Asian models as countries like China become important in the global market place. As diversity becomes a more pressing issue in modeling, seeing different ideas of beauty is a welcomed sight. And as Liu Wen said in an interview with Nightline in 2011, "I feel the world is smaller, and the fashion world is getting bigger for any girl."
Here, we have a list of eight top Asian models from China, Japan and South Korea who are helping to change the face of fashion with their groundbreaking campaigns and magazine covers. See the full list below.
LIU WEN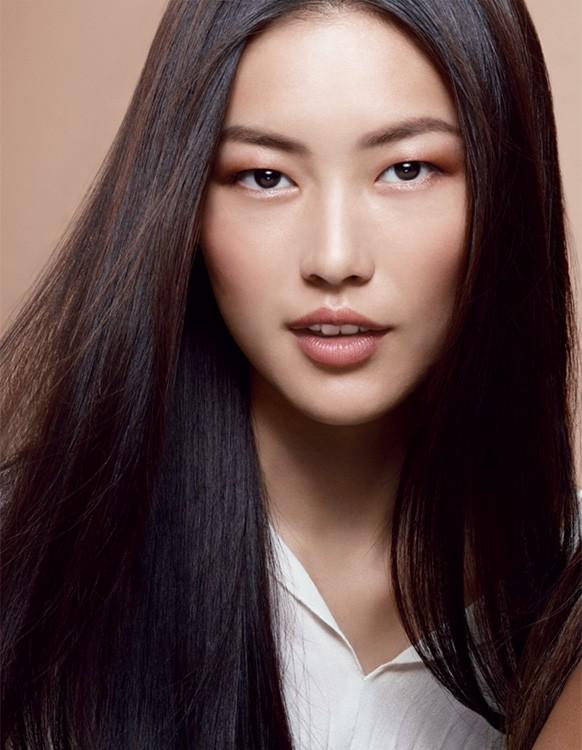 Nationality: Chinese
Age: 29
Known for: Liu Wen rose to fame after being named the first Asian model to serve as an ambassador for Estee Lauder. Besides her beauty contract which started in 2010, Liu also appeared in campaigns for notable brands such as Roberto Cavalli, Tiffany & Co., H&M, Giorgio Armani and La Perla Lingerie. Liu Wen also made history as the first Chinese model to walk at the Victoria's Secret Fashion Show in 2012. In 2013, OK! China dubbed Liu as the first Asian supermodel.
FEI FEI SUN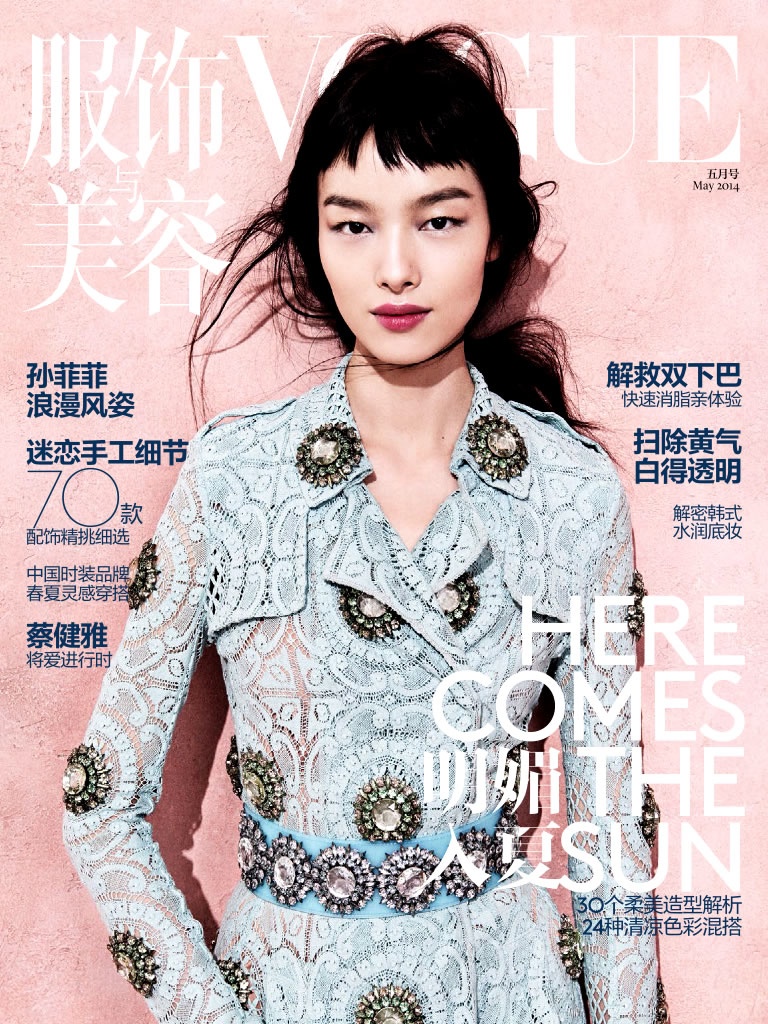 Nationality: Chinese
Age: 28
Known for: Fei Fei Sun appeared in major advertising campaigns throughout her career by posing for brands like Dior, Louis Vuitton, Chanel Beauty and Armani Beauty. Fei Fei also covered top magazines such as Vogue China, Vogue US andVogue Italia. Her cover of Vogue Italia marked the first time that a model of East Asian descent appeared on a solo cover for the publication.
FERNANDA LY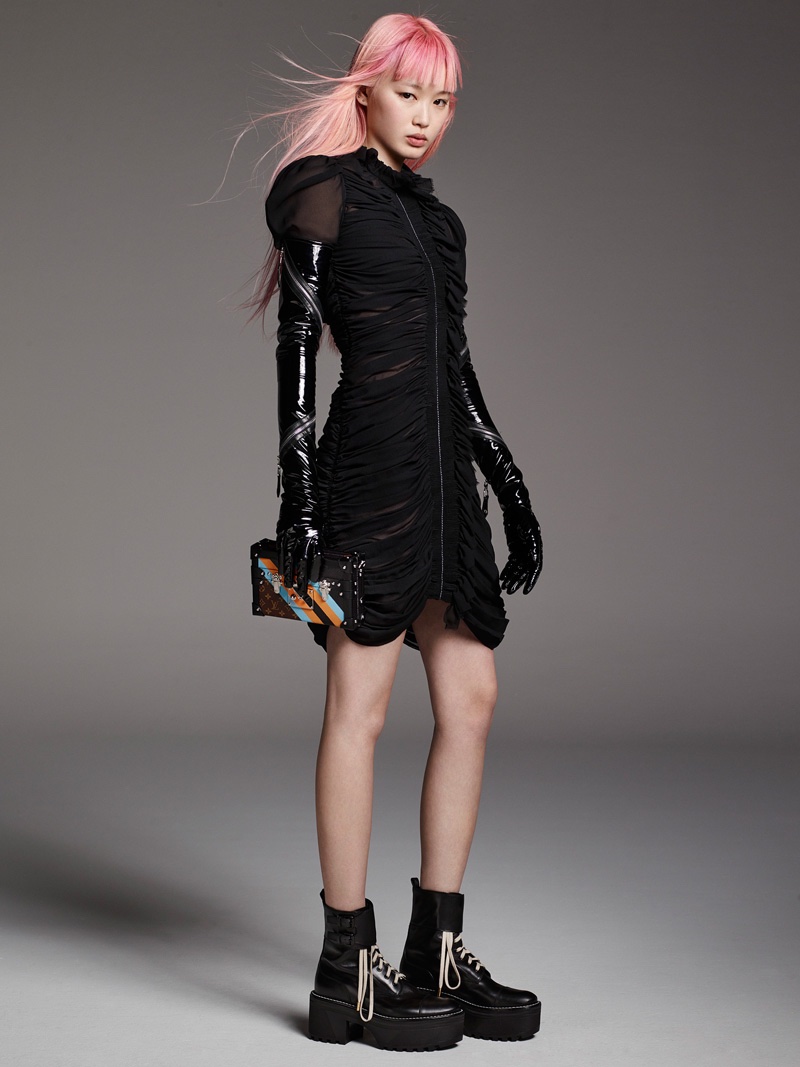 Nationality: Australian (Chinese descent)
Age: 20
Known for: With her signature bubble gum pink hair, Fernanda Ly quickly rose to prominence in the modeling world. The Australian beauty of Chinese descent appeared in campaigns for brands like Louis Vuitton, Tiffany & Co. and Dior. Fernanda also graced the covers of fashion glossies such as Teen Vogue,Vogue Japan and Vogue Australia.
TAO OKAMOTO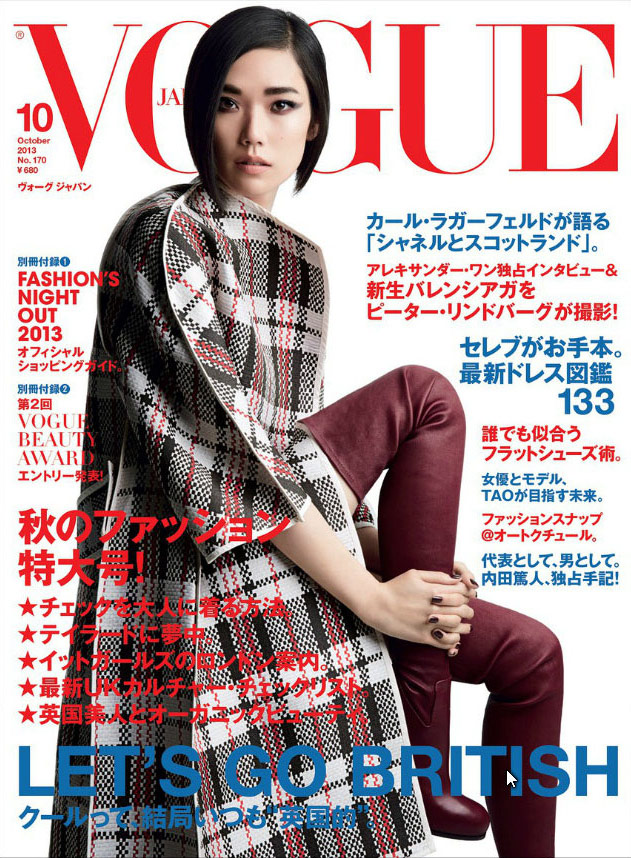 Nationality: Japanese
Age: 32
Known for: Tao Okamoto starred in advertising campaigns for top brands such as Ralph Lauren, Dolce & Gabbana, Emporio Armani and Tommy Hilfiger. In 2013, she made her first major acting debut in 'The Wolverine' where she appeared alongside Hugh Jackman. She also played Mercy Graves in 2015's 'Batman v Superman: Dawn of Justice'. In 2009, Tao landed on the cover of Vogue Japan where she had an entire issue dedicated to herself–making her the first Japanese model with this distinction.
DU JUAN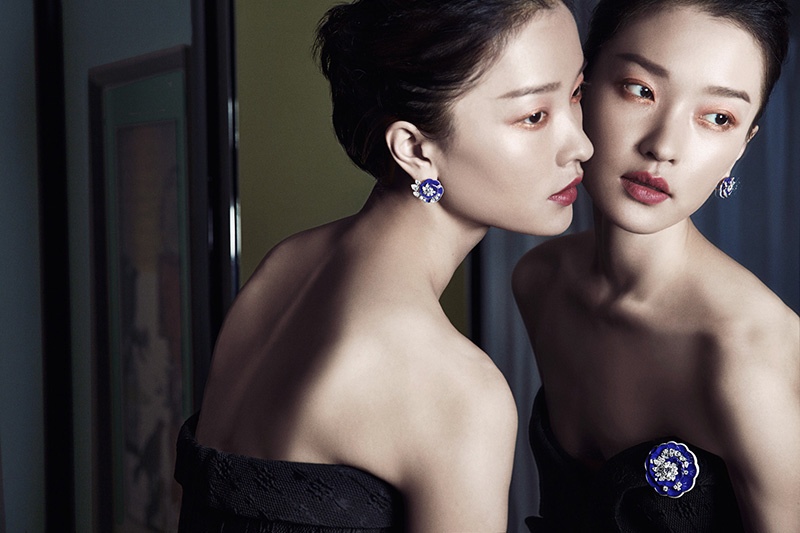 Nationality: Chinese
Age: 34
Known for: Although she has since transitioned into acting, Du Juan became known as the top Asian model to work during the mid-2000s for brands like David Yurman, Giorgio Armani, Louis Vuitton and Van Cleef & Arpels. In 2005, she graced a Vogue Paris cover alongside Gemma Ward. This marked the first Chinese model to appear on the cover of the fashion bible. Du also covered the Chinese editions of Vogue, ELLE and Harper's Bazaar.
CHIHARU OKUNUGI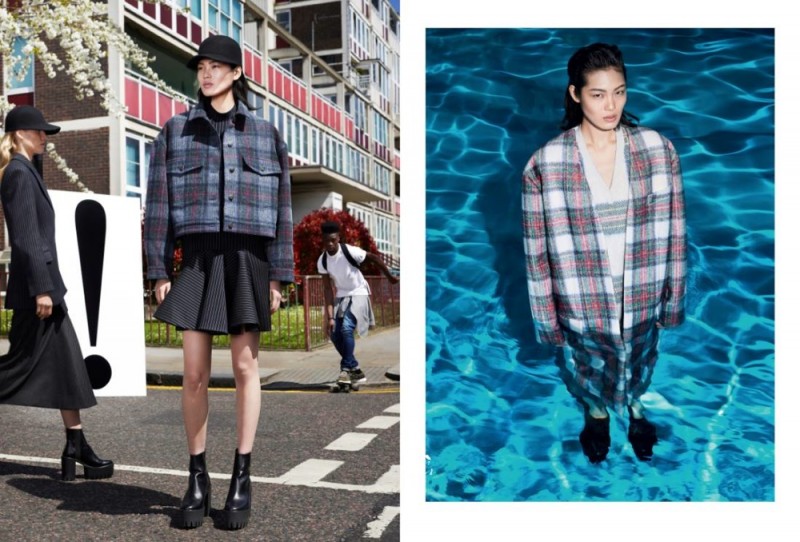 Nationality: Japanese
Age: 25
Known for: Since being signed in 2011, Chiharu Okunugi has appeared in prestigious advertisements for labels including Stella McCartney, Karl Lagerfeld, Dior and Chanel. She graced the covers of magazines such as Narcisse, L'Officiel Singapore and Glass Magazine.
SUI HE
Nationality: Chinese
Age: 27
Known for: Sui He quickly launched into the spotlight by appearing campaigns for top labels such as Karl Lagerfeld, Roberto Cavalli, H&M and Ralph Lauren. She also landed on the cover of W Magazine, Vogue China, Harper's Bazaar China andi-D. Sui walked the Victoria's Secret Fashion Show on several occasions.
SOO JOO PARK
Nationality: Korean
Age: 31
Known for: Soo Joo Park has landed ad campaigns for top brands including Chanel, MAC Cosmetics, Tom Ford and DKNY. Her signature platinum blonde tresses helped propelled her to fame. In 2014, Soo Joo became L'Oreal Paris' first Asian-American spokesmodel. Her list of covers includes Vogue Korea,FASHION Canada and ELLE Korea
Categories

New Posts

Hot Posts